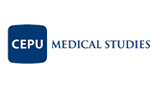 Medical health training without borders
Cepu Medical Studies is the division of the Group that selects, prepares and assists international students who want to study Medicine and Dentistry degree courses in Europe.
Medicine and Dentistry in an international environment
Cepu Medical Studies offers medical health training to satisfy the needs of young people who want to study and work in an international environment.
All those who choose Cepu Medical Studies to reach their academic goals are guaranteed a valid and recognised study path which enables them to graduate and start practising the profession within a definite time frame.
The Medical University of Sofia
Among the universities chosen by Cepu Medical Studies, there is the Medical University of Sofia (MUS): the oldest medical institution for higher education in Bulgaria, founded by decree of His Majesty King Ferdinand in 1917.
The MUS distinguishes itself for the high level of teaching it offers and the quality of its education and research.  The MUS has obtained international awards in the fields of cardiothoracic surgery, neurosurgery, ophthalmic surgery, the high-tech diagnosis of human conditions, its prevention programmes for cardiovascular and hereditary conditions, bone marrow transplants, the development of new synthetic and natural compounds, and genetics.
Essential support
International students who study with Cepu Medical Studies are the most well-prepared and well-integrated students at the University: they receive the preparation, training and support they need to succeed in their academic studies.  The support of Cepu Medical Studies also extends to logistical and bureaucratic aspects (enrolment, choice of accommodation, guides of the city, etc).
For more information about University in Europe, visit our website: www.cepuinternational.it
To contact us, or to collaborate with us, please click here.